Musician Interviews
The Creative Journey - An Interview with Charlotte Fabro
We spoke with Toronto-based singer-songwriter, Charlotte Fabro, about her creative and academic journey from media business to music performance, the effects of the pandemic, and more!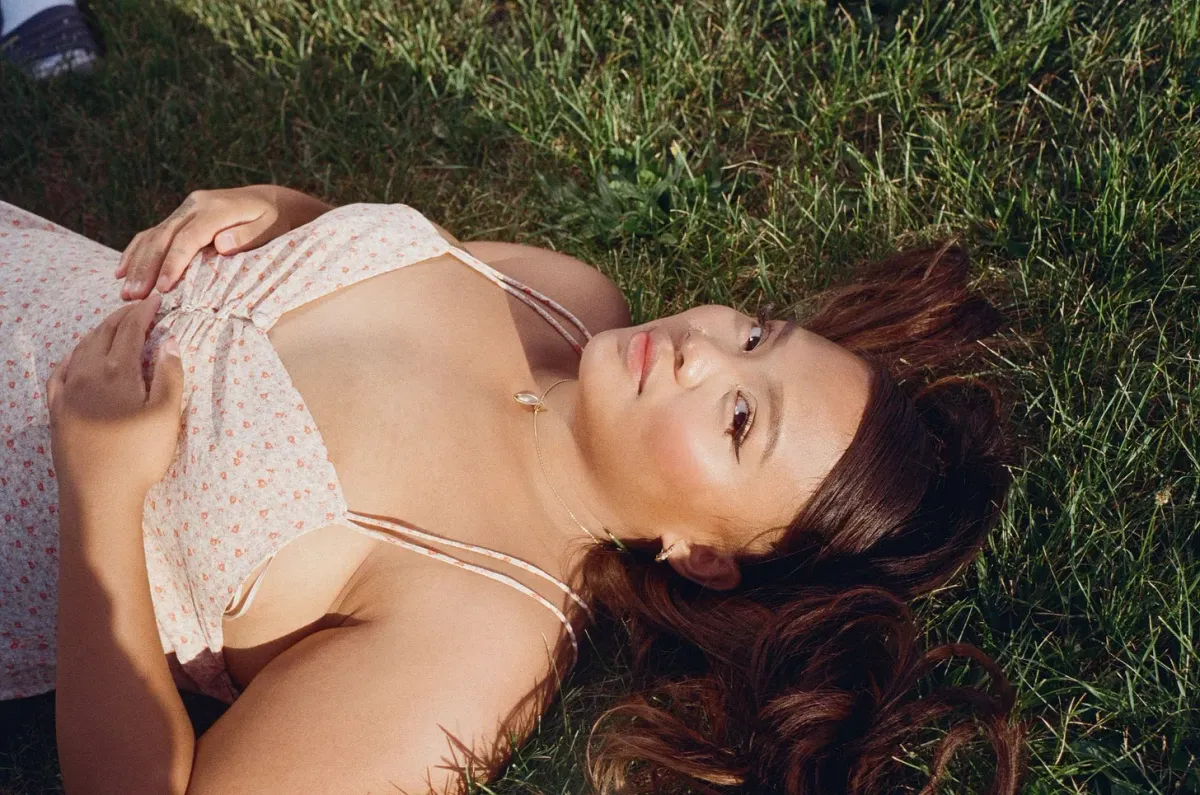 Charlotte, can you tell us a little about yourself?

My name is Charlotte Fabro, I am an alt-r&b, singer-songwriter from Toronto. I have been playing guitar, singing, and writing since 2010!

What was the journey like for you, you know, studying media business at the Toronto Metropolitan University (formerly known as Ryerson University), and moving from that to music performance at York University?

I think it was great to get a perspective to have in the Creative Industries program at TMU, but it was definitely too broad for me, and pretty much, I got bored. To be honest, there were so many aspects that I was so interested in, but if I compared that to the entire program, I didn't find that it focused enough on what I really wanted to do.

I also learned that I could learn more about music, and when it comes to the business side of it, yes that's a very important side to it and it's beneficial to learn, but going further into the program I realized my passion isn't in business. I would rather have someone guide me through, like a mentor; I would rather be the artist than the person giving that advice. So after two years in that program, I decided to transition to York University in 2016 to study Music Performance. First, when I left TMU, I spent the first year prepping and doing the fundamentals, getting my theory and basics up to university level. My partner helped mentor me throughout the entire thing; he actually taught me a lot of the stuff I needed to know to get into university. When I got to university, that's when I started teaching because I had learned and absorbed enough.

University also helped me learn a lot about theory, and how to play my instrument, and also use my vocals. I worked closely with a lot of great professors who were in the industry for so long, and who had that knowledge from the business side of things as well. I felt like I got the best of both worlds because I had great professors who were teaching theory and proper technique!

On the other hand, you talk to them outside of class and they guide you by telling you, for example, which venues to look and play at. I feel like there were so many great things to come out of studying music, it was a great experience overall. I got to go to school everyday and literally play and jam with others, while I got to focus on the guitar, and essentially build a community; the music department was in one building so it was full of the same people, whether it was exams or recitals. At the same time, having really great mentors was motivating and a great experience, because they connected me and guided me to many things.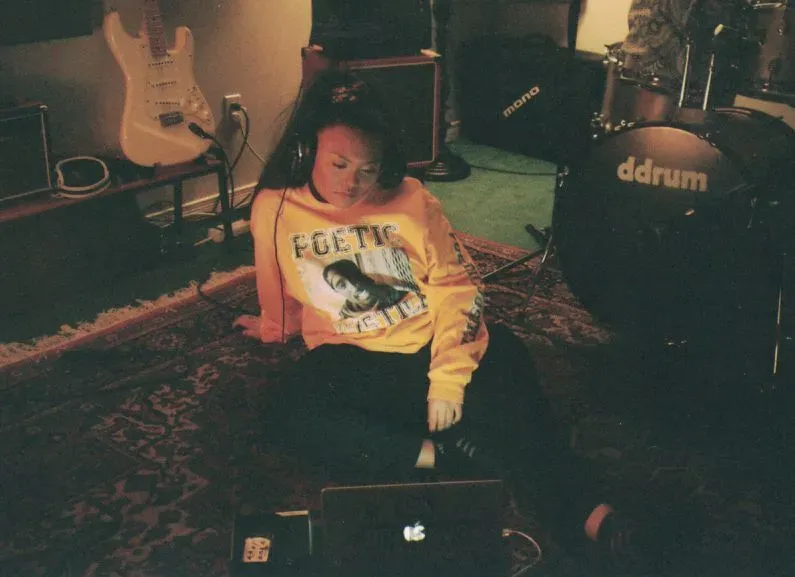 ...there's only so much that you can get inspired by when you're sitting in your house. When things started to open up again, it was a little weird at first, it felt like being born in the world again, like a baby!
What has it been like as a graduating music student?

I graduated the year COVID hit, and it was really bad because you couldn't really do much right? We had a virtual graduation. When it came to music, I had planned so many things; I planned to continue teaching music, which I was already doing part-time but I wanted to teach full-time. On top of that, playing with my band to make money, right? So when the pandemic hit, I was like oh my goodness, all my students stopped lessons because it was hard to teach virtually. At the same time, all the gigs just disappeared, and at the same time, you know, you have virtual gigs, but it just wasn't the same, right?

So the first year was tough, then the second year rolled in, and as a musician and artist you try to get into the routine of not gigging or teaching so much anymore, and in a way you become stagnant with your creativity because there's only so much that you can get inspired by when you're sitting in your house. When things started to open up again, it was a little weird at first, it felt like being born in the world again, like a baby! For me personally, I felt like my confidence and performance level wasn't as high as I had when I graduated. I was trying to find the confidence again to perform. Truthfully, and especially, after the pandemic, I felt like I have a bit more stage fright than I was used to because I hadn't performed in so long.

It's definitely hard, especially for artists, they are people who thrive off life through creativity, so when everything is taken away, it's a big shock.

Yeah, so much of it was volatile too, right? I was certain on making a good amount of money from teaching and playing gigs, and then I realized that there's so much that's fluctuating, you never really know what's going to happen.

So it was a big transition for sure, but with time I adapted, and built a routine for myself. I decided to get a full-time job which is 9-5, but I love it because it still allows me to have time to be creative outside of it. I've had a few gigs this year, which were really great. I used to play with a band but I decided to become solo because I found that worked best for me, given the circumstances and my work life balance.

I'm really grateful for that because it made me realize that a stable job in a time where the world was fluctuating so much; you know, teaching students, freelance, it is so unpredictable with a pandemic. So I have a good balance now, especially because my job doesn't require too much out of me, so I get to go home and have the energy, mentally and creatively, work on my music.
You have to set a standard of how much artists should be paid to compensate and show value for their talent, and most importantly time.
How has it been navigating the Toronto music gigging, or overall, the music scene?

I mean right now coming out of a pandemic, there are definitely limited opportunities, and at times you can feel things becoming cliquey. There are really sick artists in Toronto, especially underground or more upcoming ones who are new to the scene here, and for them it can be a bit inaccessible, or hard to find gigs. At the same time, you can find really creative spaces here for open jams, open-mics, and just so much art to see! I've had some great gigs from the government through people I've connected with, and I'm always trying to put other artists on to that. There are a lot of opportunities, it's just not that many people may know about it.

Another side to it is that money is a big motivator for some people, and it's hard to find those opportunities. When it comes to money and compensation, sometimes the amount of work required by the artist is not matched by the compensation offered by the venue. Sometimes you'll get an offer from someone wanting you to do a three hour gig in return for $50 and a bunch of drink tickets, and it becomes sort of insulting, you know. I talk about this with my partner often, and as a freelance gigging musician himself, he's really big on other musicians and artists not taking on gigs that don't pay well. This is because you have to set a standard of how much artists should be paid to compensate and show value for their talent, and most importantly time. So I think overall, it's a great scene in Toronto, but I feel like we deserve more paying gigs.

What have you been working on lately, music wise?

I was initially working on two music videos, and I started a crowdfund for it but wasn't able to get enough, so now I am restructuring the budget, and I'm working with my partner on an engagement EP! It sounds corny, but I love it! We're going to release some of our older music that we had written together in our earlier years, and rework the budget to get something out to the people. I feel like everyone who contributed to the crowdfund wasn't too adamant about music videos, they just wanted something, and I feel Like I can reallocate my resources into a new project to put out. We're thinking of releasing it sometime in October!

Make sure to follow Charlotte on Instagram and Spotify and stay tuned for her upcoming release!
---

‌GigLinked is a web-based application with automation tools to help musicians book gigs, manage bookings with more transparency, and to network with fellow artists.
GigLinked also makes it easy to find the best live music for any event, and simplifies event planning by streamlining the booking process with safe and secure transaction management.
Our Open BETA is available now, sign-up HERE!

‌Follow and contact us on socials to be featured on our Artist Spotlight:
Instagram
Facebook
Twitter
TikTok